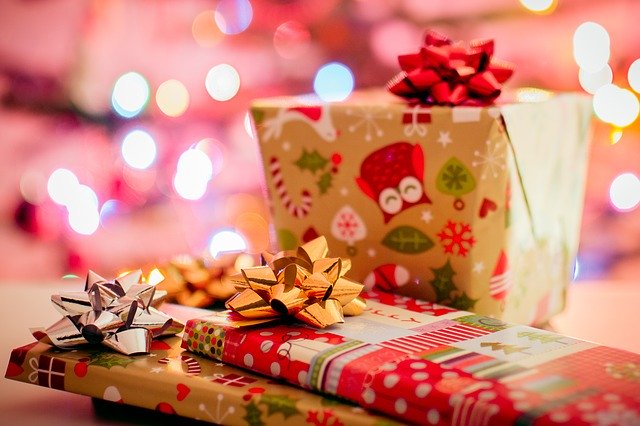 In my previous job, I pushed through life like a bulldozer. Everything in front of me moved to the side, husband, kids, and friends.  It got lonely and wasn't fun.
Then came the holidays.
I barely choked down Thanksgiving dinner before the jingle bells rang in my head about Christmas plans. If you celebrate Christmas or not, you can't miss the hustle and bustle in stores, with the lure to buy more presents with the savings of the century.
As an employee,  manager or business owner, the holidays offer a time to show employees and customers what they mean to you.  Whether it's a holiday gathering, a cash bonus or gifts of appreciation, the gesture is intended for good, even if it's a thrown together as a last ditch effort to bull doze through the season.  But if we're honest, the present isn't always received well.  The party isn't good enough, a co-worker gets drunk and ruins it for everyone else, the cash bonus isn't enough or the gift is lame.  People aren't always appreciative of what we dole out, no matter how good it is.
What if this year, you thought about the recipient in a different way?  What has that individual or client done for you that you appreciate?  Share with them why they matter and why they're receiving your gift.  Being approachable and connecting at a personal level with the people that help in your success will pay large dividends.  They want your presence more than your presents.
One of my favorites gifts I received once was a jar filled with 52  colorful strips of paper that had a note written on each from my kids about a special  memory.  Each week I got to read and relive those moments and I can continue to read them whenever I choose.  For someone in the workplace it may be something simple like a coffee mug and bag of coffee with a note to share coffee with them to get to know them better.  Quality over quantity may just pay off, and if you can afford to add the cash bonus too, great.  My guess is they'll cherish the coffee time with you more and you might even see positive results for your business.
In life, sometimes we go through the motions like a bulldozer, especially with gift giving. What most people crave however, is to feel valued.  To be heard and know they mean something to somebody. It's the gift of presence.
What would our jobs look like if we felt valued at work? How would the difficult co-worker react if you chose to listen to them and appreciate their point of view? If you're a leader, how would your team respond if you asked insightful questions to really hear them? What impact could that make with your customer base?
My hope for you this holiday season is that you are blessed with an abundance of laughter, peace and joy. Challenge yourself to be present. It's the gift that keeps on giving.
Blessings,
Tina